Your wallet, brand,
Our engine
powered by
User App
Merchant App
Admin Dashboard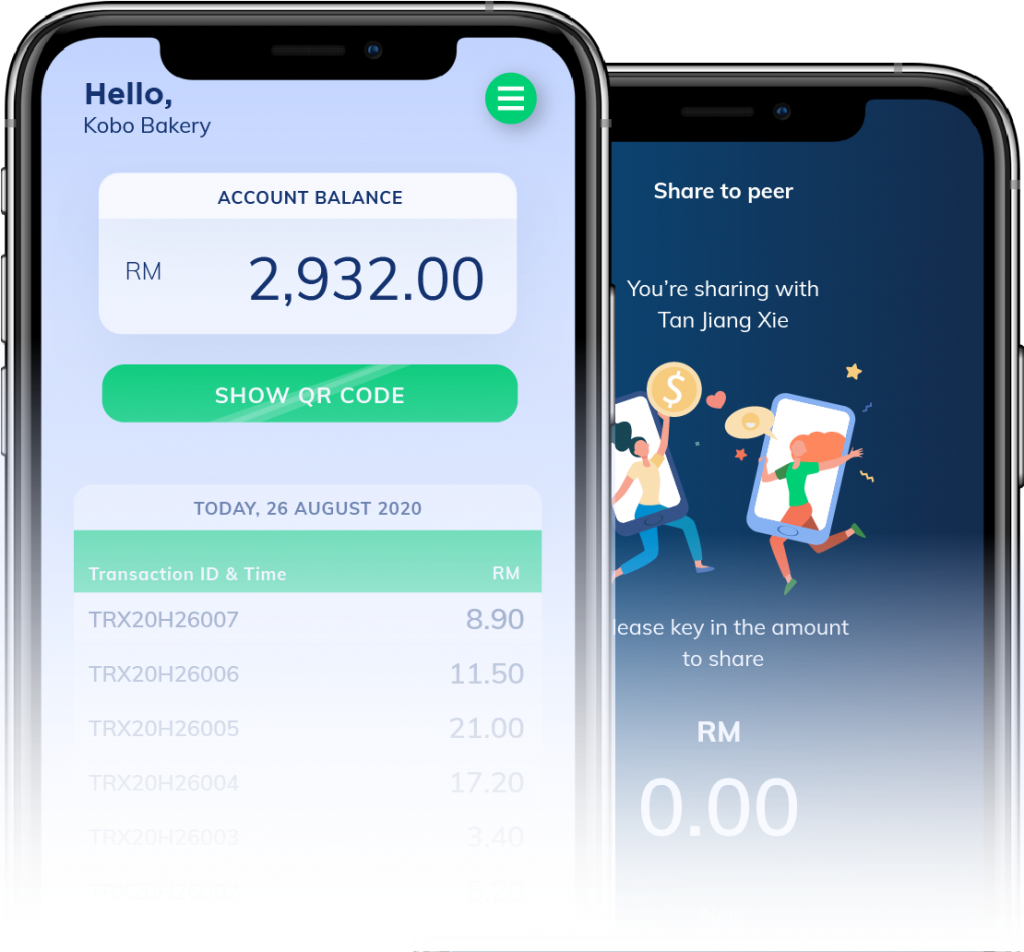 A QR code e-wallet
to accept cashless payment easily
We'll make it easier to accept payment
Simply show your QR code, they'll scan and input amount to pay along with notes to you (only if you need them!), and you'll receive the amount instantly in your wallet. No other steps necessary. QR features available for both merchant for payment, users for peer sharing.
To even simplify receiving payments, merchant can print out their QR code to display at the counter, or embed them on their website/social media account for online payment.
Use your own brand,
powered by senangPay engine
We'll help to change the look of the app to more suit your branding
We understand how your brand look and feel are important to you. Hence, we provide complimentary custom design for your app to better suit your look! Simply provide us with your branding guide and we'll work from it. 
Cashless society begins with you
and goes beyond border

Accept Payment
Your merchant may accept cashless payment by showing their QR code
Balance Transfer
Your users may share their balance together with their friends
Transaction List
Transaction history to keep track for both Merchants and Users
Quick Reload
Your users can quickly reload their wallet by saving their debit/credit card
Getting your own wallet system
is so easy and quick with us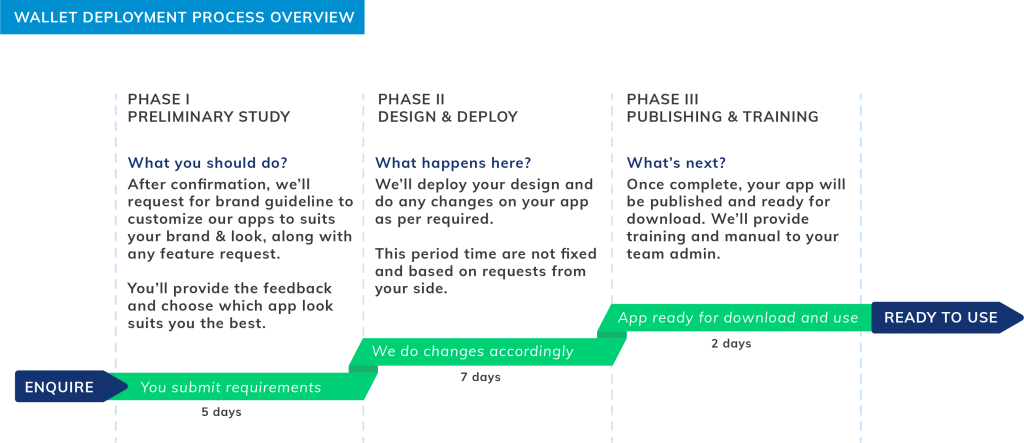 Developed & maintained by senangPay,
trusted and reliable Payment Gateway Provider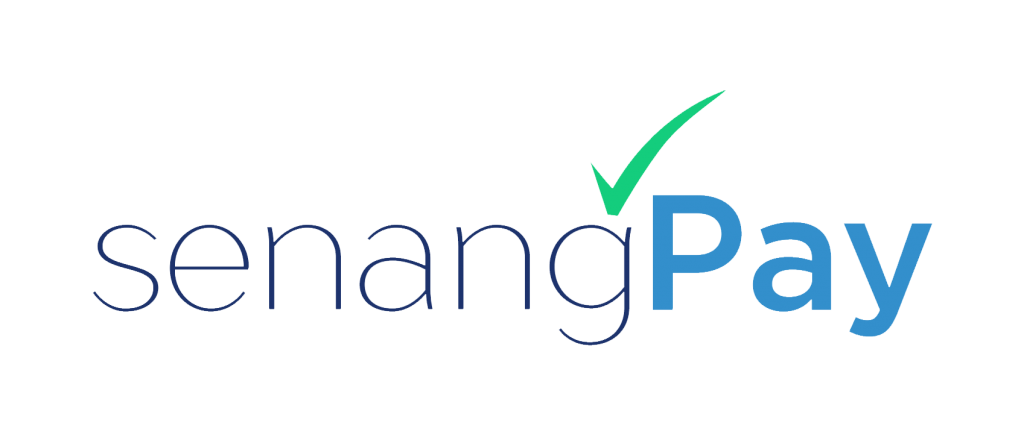 Throughout the years, senangPay has helped many entrepreneurs expand their businesses and are growing rapidly. Our core business is payment services that offers card payments for online seller through websites and social medias. To assure your security, we are registered with Bank Negara Malaysia and are compliant with PCI DSS. And we're a registered payment facilitator for Mastercard and we work closely with our acquiring bank, Bank Islam. To top it off, our site are certified by GeoTrust for security.
Let us contact you for more details on how you too can own a secured and certified e-wallet solution for your community